Defender 90 50th Remapped GEMS ECU
What is this listing for?
Here we are offering a set of brand new 'Mark Adams Tornado' ECU chips, fitted into a Gems Engine ECU ready to fit.
Simply replace your old ECU with this replacement unit fitted with Brand new tornado ECU chips mapped specifically for the Land Rover D90 50th but also available for the Morgan +8 and Range Rover P38 with the Gems / Sagem engine management system.

Please note this price includes a surcharge of £60 which we will refund upon receiving your old ECU
Included in this auction is
2 Quick fit EPROM Mark Adams chips. Offering a simple DIY installation.
2 on-board required decoder chips. Also simple to fit.
Engine ECU Fitted with these upgraded chips ready to plug in.
Colour fitting instructions.and unlimited RPI support
Assurance of thousands of these bespoke chips sold over many years.
How Will I Benefit From a Tornado ECU Chipped ECU?

From just installing the ECU chips you can easily expect at least 10-15% increase in torque throughout the entire rev range, BHP and efficiency too. The chip upgrade is also compatible with our piper camshaft upgrades, K&N air filters, Carbon Fibre Super Flair Trumpets and our full or partial Stainless Steel exhaust system without modification.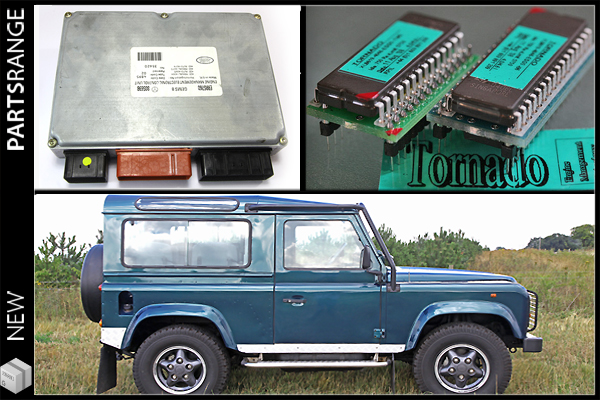 Technical specifications
| | |
| --- | --- |
| Brand | RPi |
| Condition | New |
| Weight | 2.5kg |