Magnecor Plug Leads for all Thor Rover V8's
Magnecor plug leads Suitable for all Bosch/Thor Engines
(With over 3000 V8 sets sold you can be assured of the quality)
This Listing is for:
A full set of 8.0mm Blue Magnecor Plug Leads, here specifically listed for the Thor / Bosch 4.0 and 4.6 V8 Engines as fitted to the Range Rover P38 and Land Rover Discovery 2 1999 - 2002 models.
Increased Fuel economy
Increased engine torque, especially through low end and mid range driving.
Engine torque smoother & more enthused through improved combustion
Cleaner & lower emissions creating for far longer engine life.
LPG Recommended due fuel octane increase to 110 with LPG
Enhanced service life of ten years/100 thousand miles.
Magnecor wires will not only be the most cost effective upgrade you ever made but will also considerably enhance the driving pleasure of your cherished vehicle.
Plug leads exposed.
Hand built in the UK and checked for continued maximum manufacture assembly reliability.
Spiral wound for full capacitance build up to create shortest, highest possible ignition voltage detonation.
Stainless Steel hand built construction at the 'Spark Plug' connection to eliminate normal corrosion otherwise causing all damaging HT. contact degradation.
Many boot style and angles both at plug lead and distributor ends variable in the set to provide perfect fitment and avoidance of obstacles such as hot exhaust manifolds.
Minimum8mm Silicon cover, ( 8.5 Red Also available) Silicon although in itself is of no value for spark enhancement, but very good as the ultimate RF insulator, wire strengthener and damp inhibitor.
Fit and forget, the lifetime warranty offered with these Magnecor wires speaks for the quality
Magnecor design Origins.
In the beginning. Designed primarily for pure racing engines using racing ignitions, turbo charging and supercharging.
The Entire jacket was made from aerospace extreme heat-resistant silicone rubber.
Exclusive magnecor 2.5 mm Metallic Inductance Suppressed Conductor will suppress EMI indefinitely, allowing this cable to be used on all road vehicles with any ignition styles and especially essential for LPG gas converted vehicles..
Excellent RFI & EMI suppression, flexible high-strength, high-silicon construction
Please do not confuse Magnecor with cheaper high-street or original equipment leads. Spiral wound leads, hand built by Magnecor, actually boost spark output and plug gaps can safely be increased by 10-20% due substantial higher spark delivery voltage.
If you have any queries or questions, please contact us on 01603 891209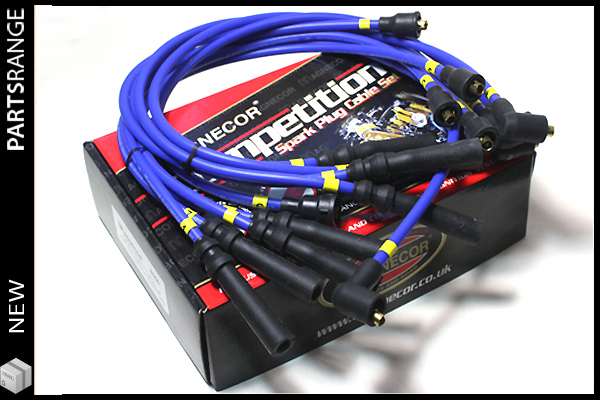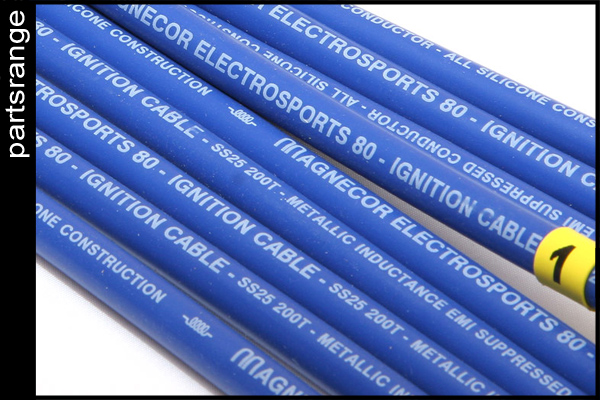 | | |
| --- | --- |
| Brand | Magnecor |
| Condition | New |
| Weight | 1.5kg |