Ultimate Morgan +8 Exhaust Manifolds also suitable for other applications.
(304 Grade Stainless Steel professionally TIG welded and mandrel bent)
We can also supply complete systems, for +4, +6 & +8, see our other listings for details or contact us for further details.
What is this listing for?
These manifolds where designed by us 5 years ago for our Ultimate Morgan plus 8, we have gone on to supply not only many of these manifolds but the many variants of exhaust system we can offer Morgans too, as well as this these manifolds can be suitable for many other V8 Rover powered specials or custom cars as they are very compact but full on with power potential for all capacity engines.

These manifolds are also suitable for many kit cars due to there unique design, we have some dimensional drawings of these (here).
Please note that these Manifolds are not directly suitable for fitment to your original Morgan exhaust system. For complete compatibility information please email us (info@v8engines.com)
Details
304 Grade Stainless Steel ultimate V8 Headers for the Morgan plus 8 and perhaps other applications.
In house designed with as all else was not suitable for our needs by a long shoot.
1" 5/8 Primary pipes with 4 into 1 2" 1/4 collector.and flanges also available for connection
These manifolds are not directly suitable for fitment to your original Morgan system, but could be fabricated to your system as a great solution for your manifold requirements.
4 Into 2 into Large collector chamber, plus as near as needed, equal length and volume Header Pipes.
Please consider stopping strangling the life out of your valued engine with (at worst) cast iron manifold or inappropriate gimmicky manifolds and don't forget we went to the huge cost of designing these essential manifolds ourselves because nothing else would do or was available for our own requirements as well of that of our customers.
Just one more of the massive Rover V8 potential upgrades we offer to the World of discerning Rover V8 Owners, Morgan, TVR, Dax, Westfield, GD, Marlin, Land Rover, Range Rover, Marcos, P5, P6 SD1, MGBGTV8 MGB, Kit Cars. The list is endless.
Please note that these manifolds are made to order and the current lead time is appoximately 6 weeks.


Picture
Below you can see a picture of the bespoke Manifolds (Headers) that we produce for the Morgan V8,and are offered here for many other vehicle possibilities too we can also offer further sections up tp a full system both Cat and Not Cat, Full Race.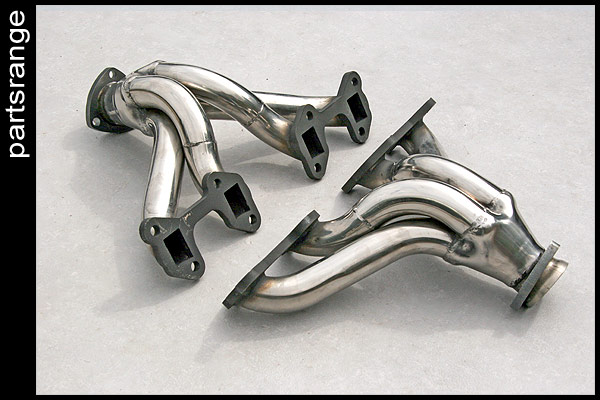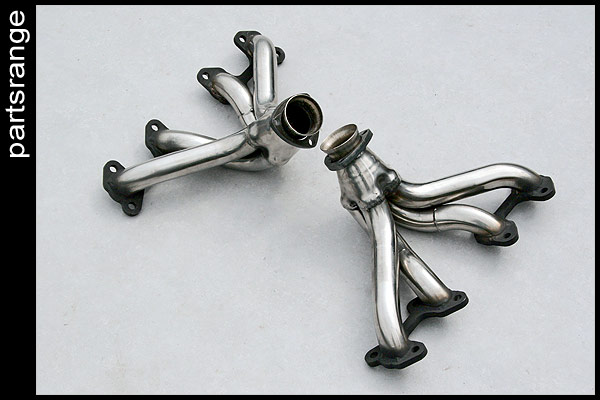 | | |
| --- | --- |
| Brand | RPi |
| Condition | New |
| Weight | 20kg |