OMVL Tandem Vaporizer. The best choice for all big capacity engines.
We can supply all other LPG Components, as well as complete systems, see our other listings for details or contact us.
This listing is for:
One brand new OMVL tandem vaporiser complete with 12 volt solenoid and fittings as shown..
What does it do:
A vaporizer is the component located under the bonnet and linked directly to the LPG tank with a copper pipe via a fuel solenoid/filter. The copper pipe from the tank supplies liquid LPG to the vaporizer, and then, as the name suggests, the vaporizer changes this liquid Gas to a vapour ready for the engine to burn. The vaporizer is also a demand and supply valve, sucked at from the mixer ring located in the induction pipe. The harder the engine works, the higher the vacuum from the mixer ring, therefore, the diaphragm inside the vaporiser is moved further and more vapour is let through to the engine.
Why you need this Vaporiser:
The V8 engine is a large engine in comparison to most everyday cars ( fuel injected 2.0 litre engines for example), and therefore needs a large vaporiser to supply it with the correct amount of fuel at the higher end of the rev range. So most would think of fitting a larger vaporiser. Yes, this is what is needed, however, at low rpm there is not much vacuum in the induction pipe, and this means it is very difficult to move a large diaphragm to let vapour through. So, in this instance, when the V8 is at lower rpm, a smaller vaporiser is required.
The best of both worlds:
The OMVL unit is a tandem vaporiser, and therefore works just like an old style 2 stage carburettor. It has a small diaphragm at the front which is easy for the vacuum to pull at and open, and then, as the vacuum from the mixer ring increases, the larger diaphragm at the rear is opened to allow more vapour through so that the engine does not run lean.
If you have any questions or queries, please contact us by email or by phone on 01603 891209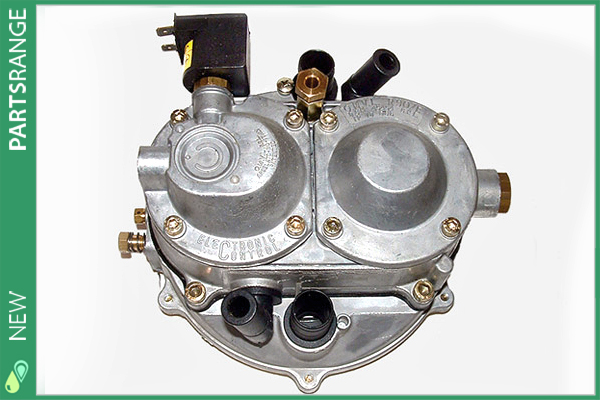 As used by RPi Engineering on our bespoke Rover V8 LPG conversions on all Fuel Injected vehicles upto the Motronic (Thor) Fuel Injection system (ie normally upto the year 2000)
FAQ Zone
Will this vapouriser work on my injection kit?
No this vapouriser is not suitable for an injected LPG kit as this is a supply and demand vapoursier were as injection kits require a constant pressure of LPG supply. We can also supply these, please enquire.

Is it possible to Visit Rpi. for collection, further information or for parts to be fitted.
For sure we have many customers from all over the world, that not only visit us but enjoy our unique hospitality, as well as our in-house workshop facilities that can cater for anything from major rebuilds, restorations, engine fittings, LPG conversions. As well as drop in chipping and ignition system upgrades. Holly our Engine builder (Head Chef maybe) can always find the time to show you around the world of V8 Rover engines and explain all variants and upgrades.

Is Your location in 'North Norfolk', a great place to visit!
No matter where you are located in the world a visit to us and our area, whether for the day, a week or even for a weekend in itself can be very, very rewarding, We can happily offer you information and assistance for accommodation ranging from our favourite traditional eighteenth century Norfolk country house Hotel, the Norfolk Mead, http://www.norfolkmead.co.uk or Modern Hotels, Norwich central Hotels or from a chosen range of local bed and breakfast (B&B) establishments.
We can also supply information links to ferry and airports to help, what's more as I have a deep regard for all things local to Norfolk you can find a wealth of local scenic information here, http://www.scenicnorfolk.co.uk this is a unique local web site with some content supplied by myself.

Whats more, Now with online 'You-Tube'. videos too.
To help give you the real feel of all we can offer, what we can achieve and the standards we aspire too we now have a space on 'You-Tube' for your enlightenment. (http://www.youtube.com/profile?user=RPIEngineering) to afford you a unique, real time snapshot of what you can expect from us. What's more, to see, feel and genuinely experience the passion we have for what we do and what we can do for your V8.
(See our other eBay items)


If you are paying by Paypal or are located outside of the UK, please refer to payment instructions. Please also remember our prices are inclusive of EEC VAT which can be deducted from your final bid price if you have exemption, or delivery of your item is outside the EEC states.

(The unique way this Tandem vaporizer works ensures complete compatibility for all V8 and large capacity 6 cylinder engines.).