Range Rover P38 V8 Stainless Steel Cat Back Sports Exhaust System
Range Rover P38 Stainless Steel Catalyst back Exhaust System.
This Listing is for:
An exclusive RPi 304 Grade Stainless Steel cat-back exhaust system with single exit either side of the car (as shown) . Suitable for the 1995 to 2002 P38 Range Rover with the Rover V8 or BMW diesel engine. As standard this would be 2.5 Diesel, 4.0 or 4.6 litre V8 however if upgraded could be a different engine size.
What is meant by CAT back system?
On the P38 Range Rover the Cat's are contained in the y-piece that bolts to the manifolds. Although the y-piece with Cat's and manifolds are not included in this listing we are able to supply both CAT and non CAT y-pieces in stainless steel and Land Rover manifolds. When we refer to CAT back we mean everything on the exhaust system from the Catalytic converters backwards, excluding the Cats.
Will I need to modify anything to fit this exhaust?
There are two very small modifications that are required for correct fitments of this exhaust. The first thing that will need to be done is a small amount of material will need to be removed from the rear bumper to allow the tail pipes to exit, this is very easy to do.

The second modification is for the brackets on the nearside exhaust tip. If your car at present already has twin exit pipes you can re-use one of these brackets and we supply a new second bracket that just needs welding in place. However if at present you only have a single exit exhaust then you will need to weld both brackets for the hanging of the nearside rear tip, again we supply these.
What will this exhaust sound like on a V8?
OK so we have not had the time to record a little sound file and make it available for you to listen to and I shall now try to explain this great sounding exhaust system in words. Imagine a TVR. exhaust note....at idle a nice V8 burble and under acceleration and load a mild racing V8 sound, enough to get any red blooded male going (most females too :-). Now imagine that TVR. following you 5 - 6 cars behind on the motorway, and there you have it, a nice V8 sound under load, nothing that is going to cause distress on long journeys though. At idle the V8 burble can be heard without having to open the bonnet and show your friends, "yes look...there is a V8 under the bonnet".
What will it look like on my Range Rover?
The tail pipes are both 100 mm in external diameter and both taper down to a 40 mm internal diameter ....they look brilliant!
What you get in this kit?
304 grade Stainless Steel centre silencer box fitted with front pipe to connect to the standard y-piece and rear pipe to connect to the rest of the system.
2 x 304 grade Stainless Steel rear link pipes with exhaust silencer and exit.
All Fixings, Exhaust Rubbers & clamps where required.




Please note:

this exhaust takes approximately 3-4 weeks to be constructed. Please allow for this when placing your order as delivery may take some time.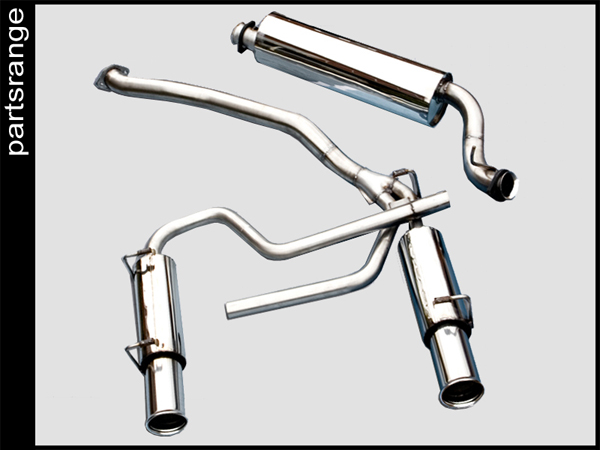 Just one of the parts that comes included.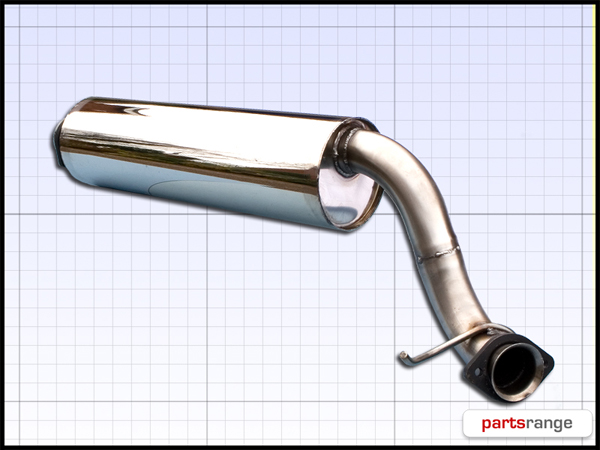 Here is another part that comes included with this Exhaust stainless steel Cat Back system.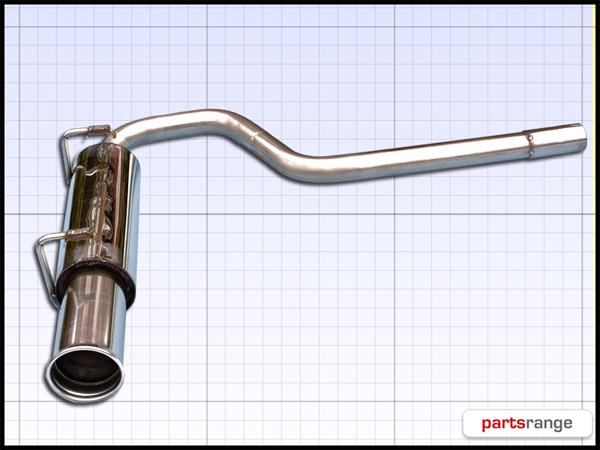 The final part to complete the Exhaust Cat back system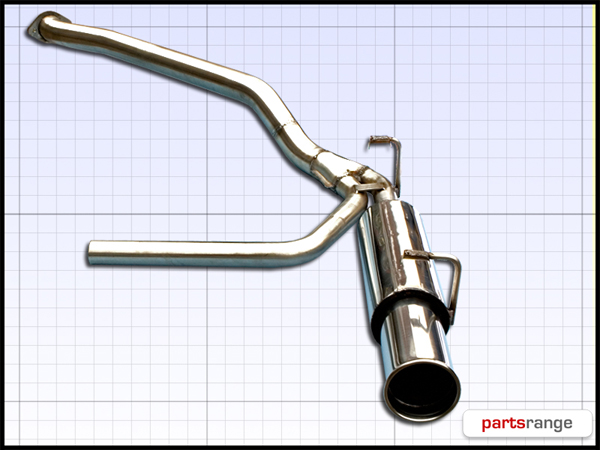 | | |
| --- | --- |
| Brand | RPi |
| Condition | New |
| Weight | 32kg |