Rover V8 Distributor - To Fit Pre 1976 Rover V8s
Brand New Modified Electronic Distributor to fit all Pre 1976 Rover V8 Engines with the early style timing cover.
Add Magnecor wires and our unique A&R Amp. Then you have the best ignition output ever, increased fuel economy better idle and maximum torque availability guaranteed.
What is this listing for?
A complete brand new distributor with 3 pin pre-amp / ignition module and vacuum advance unit. Modified drive gear (to fit all Pre 1976 Rover V8 timing covers), our A&R amp will be required additionally for most original system replacements also Magnecor wires are always recommended. Please note the distributor cap may be supplied in blue or black depending on availability.
Will it fit your vehicle?
Suitable as a direct replacement (mechanically) for all Rover V8 engines with the early style (pre 76) front timing covers thus Vehicles suitable, such as the Land Rover 101 & 109. Range rover Classic, Rover MGBGT, P5 & P6's, Morgan, TVR and all other kit cars with the early style timing cover.
This distributor comes complete with the following items:
Modified Drive gear suitable for Pre- 1976 Rover V8 Engines.

Distributor Cap and Rotor Arm.

3 Pin pre-amp. (can be wired in but A&R amp is recommended) as is magnecor wires.

New Vacuum advance unit. indeed its all new as shown.

Indeed all you see in the pictures included in this listing.

We also offer this distributor upgrade complete as recommended with A&R amp Magnecor wires Etc. elsewhere in our shop
This distributor is suitable for pre-76 timing covers only. If you have a post-76 timing cover, please see this listing
Pictures
Below you can find a stock photo of a distributor that we have previously sold, however the one we have available is as shown.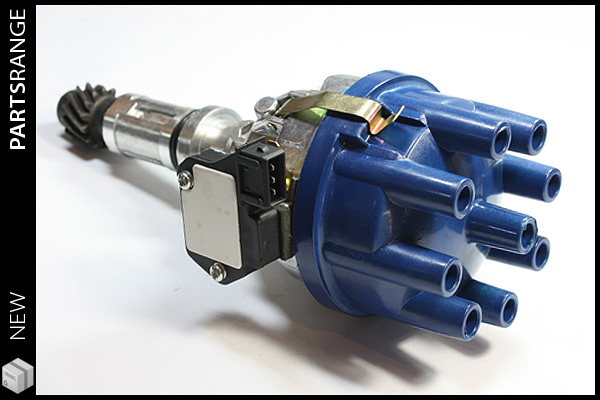 Second picture shows the modified distributor drive gear already fitted, suitable for pre 1979 Rover V8 Engines.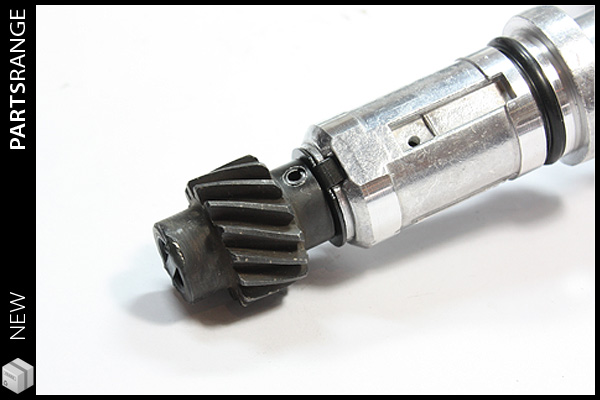 | | |
| --- | --- |
| Brand | RPi |
| Condition | New |
| Weight | 2.2kg |