Rover V8 Distributor to fit Rover V8's Post 1976


Brand New Distributor suitable for almost all Rover V8s.
What is this listing for?
For sale here is a complete distributor with vacuum advance, RPi approved rotor arm and cap. While the bodies of these distributors are excellent, they are let down as always by the standard ignition amplifier that they come with. Some things never change.

Because of this we recommend replacing the standard amplifier with our A&R amplifier, which is not only much more robust than the original amplifier but also gives you extra performance and efficiency by doubling the spark output. More information can be found on our shop here

Will it fit your vehicle?
Suitable as a direct replacement for all Rover V8 distributors (post 1976 and pre serpentine) that have the integral 3 pin ignition module. If you are unsure, please call or message us for confirmation that you are ordering the correct part.
This distributor comes complete with the following items:
Drive gear suitable for post 1976 and pre serpentine engines.
New drive gear system
Distributor Cap and Rotor Arm (please note the cap may be supplied in blue or black depending on availability).
3 Pin pre amp.
New Vacuum advance unit.
We also offer this distributor upgrade with A&R amp Magnecor wires Etc. elsewhere in our listings
Please Note - This Distributor includes a brand new replacement drive gear attached, however we recommend to always use your original distributor drive gear as it will be "keyed in" with the surface of your original gear on the camshaft. Alternatively, we are able to supply a new gear for the camshaft if required.
Pictures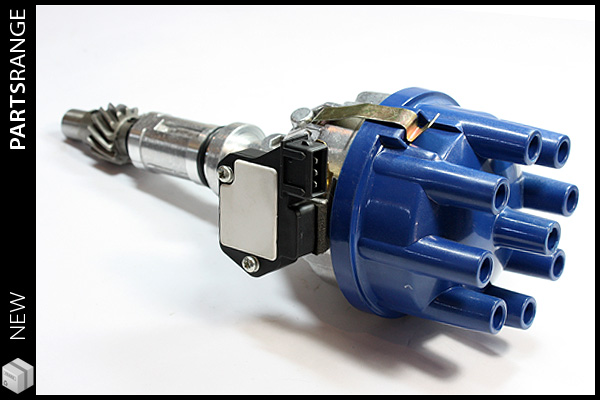 Second picture shows the distributor drive gear already fitted.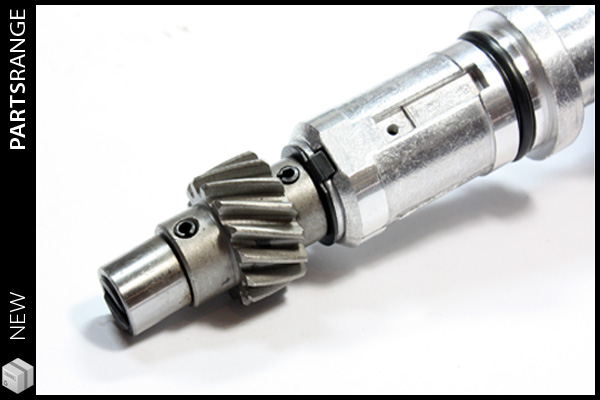 | | |
| --- | --- |
| Brand | RPi |
| Condition | New |
| Weight | 2.2kg |